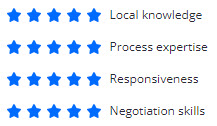 Zillow, 03/04/2022
Tessa was amazing to work with in the sell and buy of our houses. She told us exactly what we needed to do to get the most for our old house, and when we followed her guidance, it worked perfectly! She knew just the right things to highlight in our house to make it sell quickly and for the best price. On our new house, she stayed right in the loop as things were progressing with the new construction. She answered all of our (MANY) questions, and never made us feel bad for asking. My husband put it best when he said that Tessa is a "bulldog" for her clients. She won't let anyone try to take advantage of her clients and she always has our best interest in mind. I have and would recommend Tessa to anyone who asks me about a realtor!!!
- scgirl5778, Bought and sold a home in 2022 in Crestview, FL.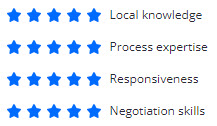 Zillow, 12/21/2020
We had a semi custom home build by a home builder we refuse to name because there were so so many issues and they still haven't completed the items that they promised to fix since we have been in our home over a month now. They build a beautiful home but so many issues and problems, but Tessa worked tirelessly to assist us in dealing with the builder and agents. Tessa generally works in the Crestview area, but as it happens the new home that we had built is located in Freeport FL and Tessa every week after getting the permits approved, she drove out to Freeport to the home site and took several videos and pictures of the progress of the building of our new home for about 8 months This aided us greatly, because we were living out if state in the beginning of the process. Tessa fought for our rights as we are veterans. Tessa was meticulous in pointing out various issues she saw in the later stages of the major completion of our home. Tessa even came out after we closed on our home to assist us, and we think this is something that more agents should do to check on their clients after the sale is completed. She did such a good job we bought a Christmas gift for her and just need to find the time to get it to her.
- bclancy228, Bought and sold a home in 2020 in FL 32439.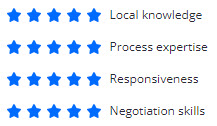 Zillow, 09/20/2020
Tessa is absolutely wonderful, she is very punctual and very knowledgeable about the housing market. I feel very blessed that Tessa was a part of my Realitor team and would absolutely recommend her to my family and friends.
- gillmanmonica, Sold a Mobile / Manufactured home in 2020 in Crestview, FL.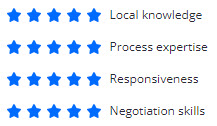 Zillow, 07/06/2020
Tessa was absolutely fantastic and I could not have asked for more from a Real Estate agent. My wife and I started the process wanting to see some houses but weren't sure if we were ready to buy or not. We were still debating whether we wanted to buy land and build, buy turnkey, or buy a project. We had not gotten preapproved or anything. Tessa still took the time to show us different houses and helped explain the process and the best routes to go. We decided that the timing just wasn't right for us at that time. Fast forward 6 months, my wife and I had been searching Zillow and found some houses that we wanted to get serious about looking into. We called one of the listing agents and had an ABSOLUTELY HORRIBLE experience. We went home and went through our emails to search out Tessa's contact information and it was the absolute best thing we could have done. Tessa scheduled some houses for us to view. We fell in love with one, only to find out there was already an offer in on the house. Tessa reached out to the selling agent to see if it was too late for us to submit an offer and found out we could. She suggested we come in strong since we were in competition. We followed her advice and we got the house! Tessa then recommended a lender who was also fantastic and worked throughout the weekend to get everything in order. Tessa stuck with us the entire way, through all of the inspections and loan hoops. She was always there to help with anything we needed and to explain the next steps. We ended up closing in 30 days and, after hearing horror stories about the closing process, was pleasantly surprised with how smooth everything went! Again, I can not recommend Tessa enough. If you are considering buying or selling a house, look no farther. I can PROMISE you will not be disappointed!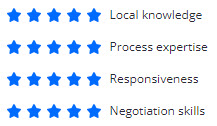 Zillow, 04/13/2020
Tessa was very knowledgeable of the area and directed us to the neighborhoods/areas that matched what we were looking for. She was super responsive at all times. We were coordinating a move from Arizona and South Korea to Florida - she was so helpful with everything we needed. Choose Tessa! You won't be disappointed.
- abrianna027, Bought a Single Family home in 2020 in Crestview, FL.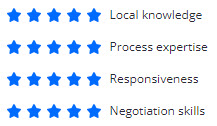 Zillow, 02/17/2020
My first time buying a home could not have been any easier! I am super grateful to have found such an amazing and honest realtor. From the beginning of my home search, Tessa was always easy to communicate with. She made sure I was aware of my options and helped me pick out the right home. She made sure I LOVED my home before continuing with the process! I definitely recommend Tessa Savoy, she is very knowledgable and very attentive to your needs in the home buying process! - ayalcara, Bought a Single Family home in 2020 in Baker, FL.